Yoga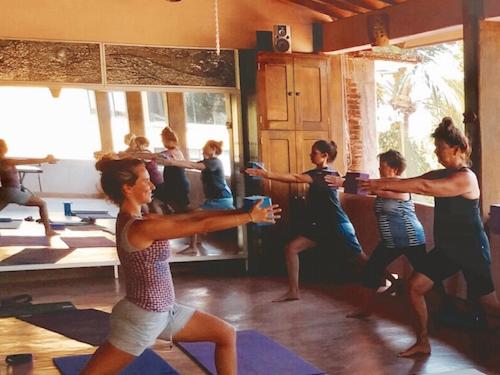 Yoga classes are offered 6 days per week. Classes are taught by experienced teachers for all levels. Mats and props provided.
Check pricing and packages at the hotel.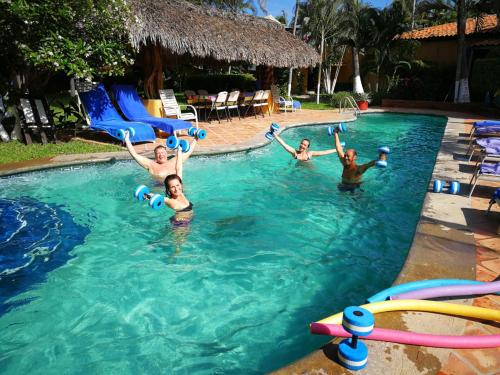 AquaGym is available during the week. Low impact cardio workout with music in the water. All levels welcome. Chlorine-free pool.
Check pricing and packages at the hotel.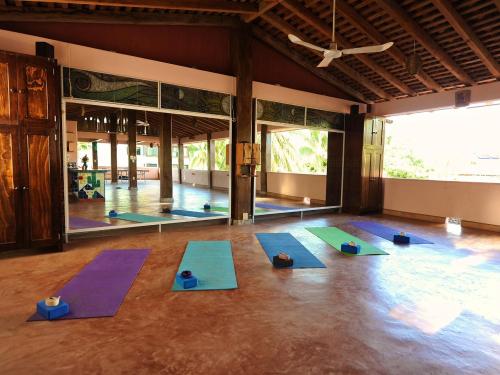 Dance Workout classes are offered on demand.
Bodywork and Care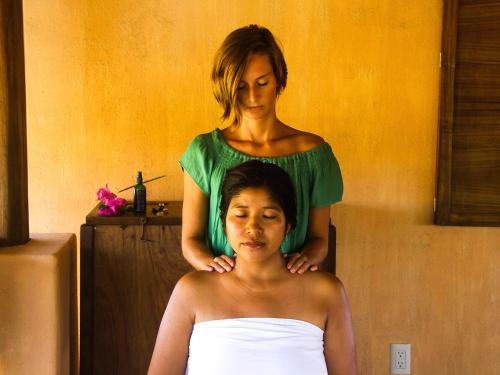 Take care of yourself with a treatment from one of our bodywork professionals at Casamar. Our services are offered upon request and can be scheduled with the reception before your arrival or during your stay.

- Massage: antistress, deep or relaxing, 500 pesos, 1 hour

- Acupuncture: for treatment of illness, conditions or stress or to simply encourage relaxation

- Reiki: transmitting energy through the placing of the hands on the body to balance physical, mental, emotional and spiritual wellbeing. 1-hour session, 350 pesos

- Foot reflexology: activating the organs through relaxing massage of the feet.
1-hour session, 450 pesos

- Pedicure/ Manicure, 350 pesos

- Haircut
Monday Sunset Meet & Greet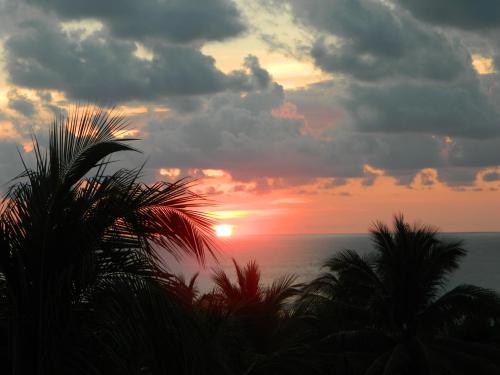 Experience our unforgettable sunsets! On Mondays throughout winter, we enjoy creating special moments by inviting guests and friends to Casamar to enjoy cocktails an snacks at sunset. Come enjoy this opportunity to meet new friends.
Cooking Classes & Market Tours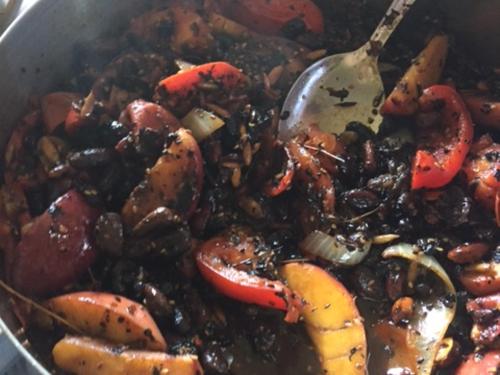 We offer Oaxacan cooking classes and market tours in the winter and on demand throughout the year. If you would like to learn to cook authentic Oaxacan dishes, let us know. According to demand, we can set up a private or group class with or without the market tour.