Casamar is a collection of 16 uniquely designed apartments in an elegant garden setting. From a cozy, intimate couples' rooftop suite to a spacious family studio, each apartment is uniquely styled in the Mexican spirit, by local artists.

Just 10 km from the Puerto Escondido airport and a one-minute walk from Zicatela beach, Casamar is a tranquil place set in closed, luscious gardens with high palm trees. Enjoy our cool, chlorine-free pool, terraces with lounge chairs and garden hammocks. Stroll to the beach for a swim or a long walk.

Casamar was designed as a place to come together with family and friends - to simply be together and appreciate the space without everyday distractions. During winter, we have a weekly sunset get-together with complimentary drinks and snacks to share experiences.
Our Services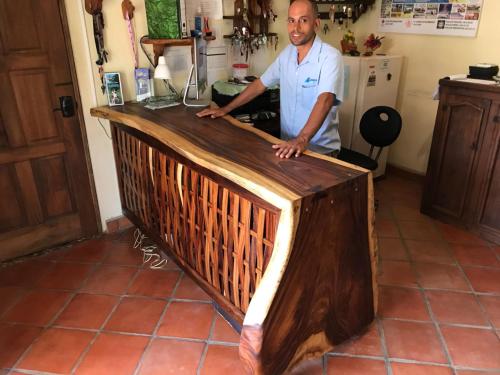 We offer:
wifi
private parking
housekeeping 6 days/ week
complimentary coffee bar in the morning
AC with an extra charge
pets with a fee
yoga classes available
aguagym classes available
Casamar Café provides fresh juices, breakfast and lunch poolside
small grocery items for purchase
childcare for a fee
bodywork (massage, reflexology, reiki, acupuncture, manicures/pedicures, haircuts)
Concierge service: Spanish lessons, surf lessons, nature tour reservations